24 March, 2017
11 Year Old Driving a Car?! Welcome to Admiral's Young Driver Scheme
Comments : 2 Posted in :
Reviews
on
by :
Fat Dad
This week I had my first driving lesson. Yes, you read that correctly – an 11yr old having a driving lesson! This was all thanks to "Young Driver", a company that specialises in driving lessons for 10-17 year olds. The idea is that by the time you're old enough to get a license then you've already got the experience and are less likely to have an accident.
So, I turned up to Penistone in South Yorkshire (they have over 40 locations throughout the UK), registered and hopped into Skoda Citigo. The lesson was 30 minutes but they also do hour long lessons. I was taught the basics of how to control a car, what the pedals did, adjusting the mirrors and had a good session driving around, stopping, starting, clutch control and turning corners – I even reverse parked!
As you go back for further lessons the driving you do gets more complex and you are also taught to be more independent. I really enjoyed the lesson and my teacher, Oliver, was very calm and helpful throughout. At the end my logbook was filled out which means I can go to any other Young Driver session and they will know where to carry on with my training. The whole session was very well organised and I will definitely be getting Fat Dad to book me another lesson in the future!
Even though they say for ages 10-17 it's definitely worth checking your child's height; I'm nearly 12 but I'm short for my age so it was a bit hard to see over the wheel. They recommend a minimum height of 1.40m.
Lessons are £34.95 for 30 minutes or £64.95 for an hour. They also have gift cards, parties, skills days, school's sessions and a Bentley you can drive.
For more information about Young Driver go to their website at: https://www.youngdriver.eu
NOTE: apologies for the in-car audio. The source wasn't great and it was the best I could do to make it audible…
We were given the 30 minute lesson free of charge for the purpose of this review. All words and opinions are our own.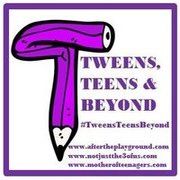 2s COMMENTS