26 December, 2016
It's #UnBoxingDay with Num Noms Series 3 Lunch Box and Num Noms Lights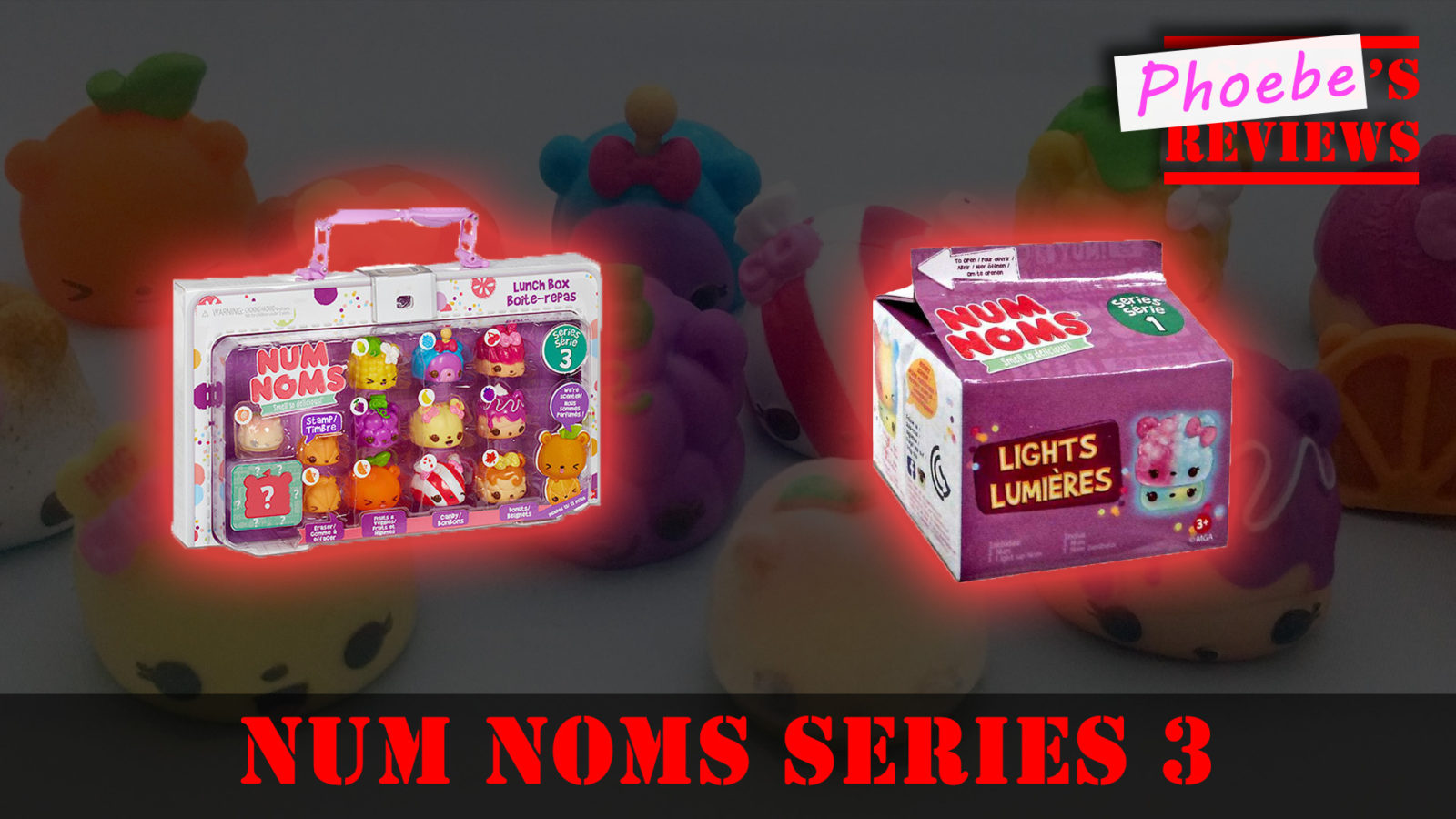 Comments : 2 Posted in :
Blind Bags
,
Phoebe Takes Over
,
Reviews
on
by :
Fat Dad
Today we're going to show you the brand new Num Noms Series 3 Lunch Box that launches today, on #UnBoxingDay and are available in all good toy shops right now! Num Noms, if you don't know, are small, collectable, food-based, scented toys. The 'Num' is the top part (with the scent) and the Nom is the bottom part (e.g. lip gloss).
The new Lunch Box series comes in a cardboard lunch box with a spoon for a handle and includes a 10 Nums (including a mystery one), an eraser Nom and a lip-gloss Nom. The flavours this time are mostly fruity and sweets as lunch box treats. You can also get 'blind bags', which are actually yoghurt pots, where you get a Num and a lip-gloss Nom. We like the orange eraser which splits in half to show the slices.
Another new Num Noms is Series 1 of Num Noms Lights which come in a milk carton 'blind bag'. The Nom's in these are light-up with the touch of a button and flash between red and blue. The Nums in these are transparent and also include some glitter ones.
Both Oscar and Phoebe  like the Num Noms themselves and enjoy trying to guessthe scents but Oscar was put off by the lip-gloss. They're suitable for boys and girls, but boys may not care too much for the blind packs as they only contain lip-gloss Noms. The Series 3  lunch box pack is priced around £20 which is quite good value when you consider the number you get as well as it giving you a storage container. The Num Noms Lights are £4.50 which, personally, seems a bit much but would still fall under being 'pocket money priced'.
Note: we were sent these items free of charge to review; all comments and opinions are our own
2s COMMENTS