22 November, 2017
A Magical Lock-Picking Flying Postman?! It Must be Rory's Story Cubes!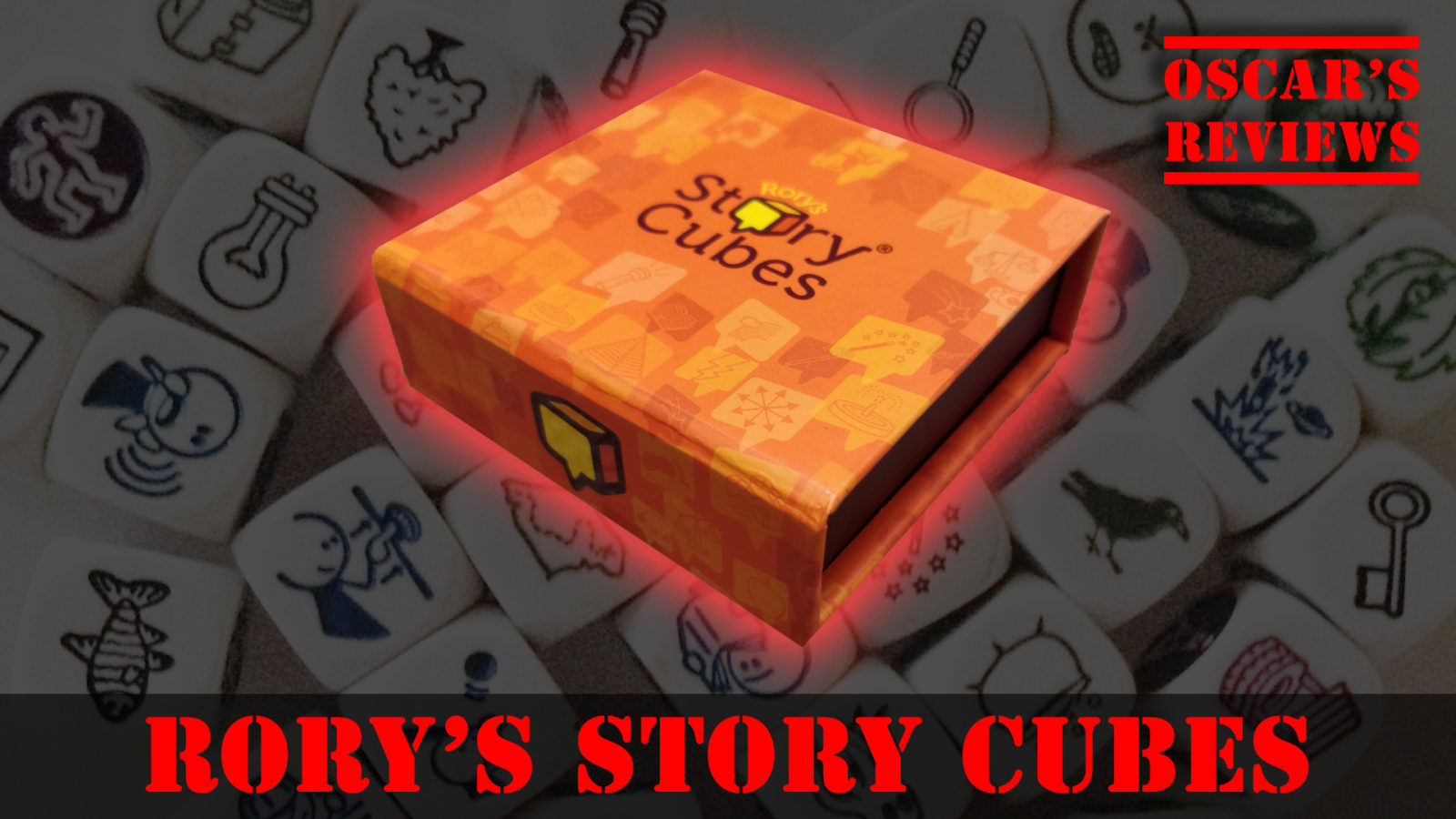 Comments : 1 Posted in :
Christmas Gift Ideas
,
Reviews
on
by :
Fat Dad
Since the early 2000's Irishman Rory O'Connor has been making little cubes with various pictures on them. They're strangely fascinating and incredibly versatile. They have been used in self-help and therapy sessions, used in schools and education and enjoyed by both children and adults the world over. Say "hello" to Rory's Story Cubes.
While we are reviewing these as part of the Blogger Boardgame Club it needs to be stressed that there is no board and it's not really a game in the competitive sense – more a form of amusement, a pastime. That's not to say it isn't good though!
In a nutshell you have some 6-sided dice with different pictures on each and you use these to tell stories. Now that's clearly a bit short for a review so I'll expand a bit. There are numerous sets of Story Cubes available with more being released on a regular basis: Original, Voyages and Actions (each with 9 cubes), Enchanted, Mythic, Medieval, Clues, Fright, Prehistoria, Animalia, Medic, Rescue, Score!, Powers and Intergalactic (each with 3 cubes). Each cube has 6 different images engraved on them and in the basic game you simply roll your dice, say "Once upon a time…" and tell a story using the top-facing images on your cubes.
Here's an example:
"Once upon a time… There was a man who lived in a teepee. One morning he was fast asleep when the postman came and delivered a letter. The letter says he can go parachuting and he has to go over a bridge, past the field of sheep to get weighed to make sure he's not too fat. He set off and waved bye to his family."
As you can see, there are no right or wrong answers and it's a great way to test your imagination. So much so that each school we visited as potential Secondary Schools for Phoebe used Rory's Story Cubes in the English department.
Here's another story:
"One day there was an alien that was in a castle. Is the castle there was a drama class where sheep were doing drama. The sheep said "I need a counting machine" so he got his counting machine and had to roll a 5 on the dice into a fountain and inside the fountain was a ticket to fly on an aeroplane."
Rory's Story Cubes are recommended for ages 6 and over which seems about right – although some children may struggle. The different packs and themes available add a huge number of possibilities (we already own the Enchanted, Prehistoria and Medic packs) and makes for some very exciting stories. Even with just a 3 cube pack you can get some fun stories, although having more than 3 is much more fun.
The instructions explain different ways you can use the Story Cubes which add an extra element to play, although does make it harder for younger players. Here are the other game ideas:
My Hero: roll 3 cubes and create a character. Then roll all 9 cubes using these to tell a story featuring your hero.
Here's an example:
This is John: he is an ex army parachuter and a magic star gave him the power to open locks.
"John lived in a small house but he wanted to live in a castle. This made him sad so he went for a walk. He checked his compass and went in the direction of the zoo. At the zoo he heard they had lost an animal. John used his torch to help find them and a sheep was baa-ing outside a door. He used his magic powers to unlock the door and found the missing tortoise."
Epic Stories: In this game you take it in turns to roll all 9 cubes and create a chapter in a story. The next player rolls 9 cube and continues the story and the final player wraps it all up.
Another tip for playing is to choose a favourite film or book and use that to give you ideas.
The cubes themselves are nice and weighty and the thick, sturdy packaging with a hidden magnetic holder gives an extra air of quality. We enjoyed playing with Rory's Story Cubes and, while it's not a competitive game, it's nice to just have fun without having any fallouts about winning and losing!
Rory's Story Cubes are priced around £10 for 9 cubes and £4 for 3 cubes.
Disclosure: We were sent "Rory's Story Cubes" free of charge for the purpose of review. All thoughts, opinions and words are our own.
1 COMMENT